​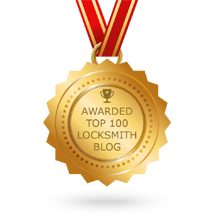 We are pleased to announce our recent recognition by an independent reviewer about our inclusion in their list of "Top 100 Locksmith Blogs In The World".
This independent site has no ties to any particular organization and judges its criteria on a number of factors, including longevity, number of comments, layout, regularity of posts, diction, readability, interest and variation of posts.
Click on the picture above to see this site and our #2 listing.